Taredown! This is by far one of my favorite processes. In-fact I think it will ispire a new regular post - gabe breaks stuff. Also maybe another domain. But, to the taredown!
A cheap split-flip display
I found a cheap split-flip display on Amazon! Perfect to take apart.
Out of the box - nice and plasticy.
A few screws on the back....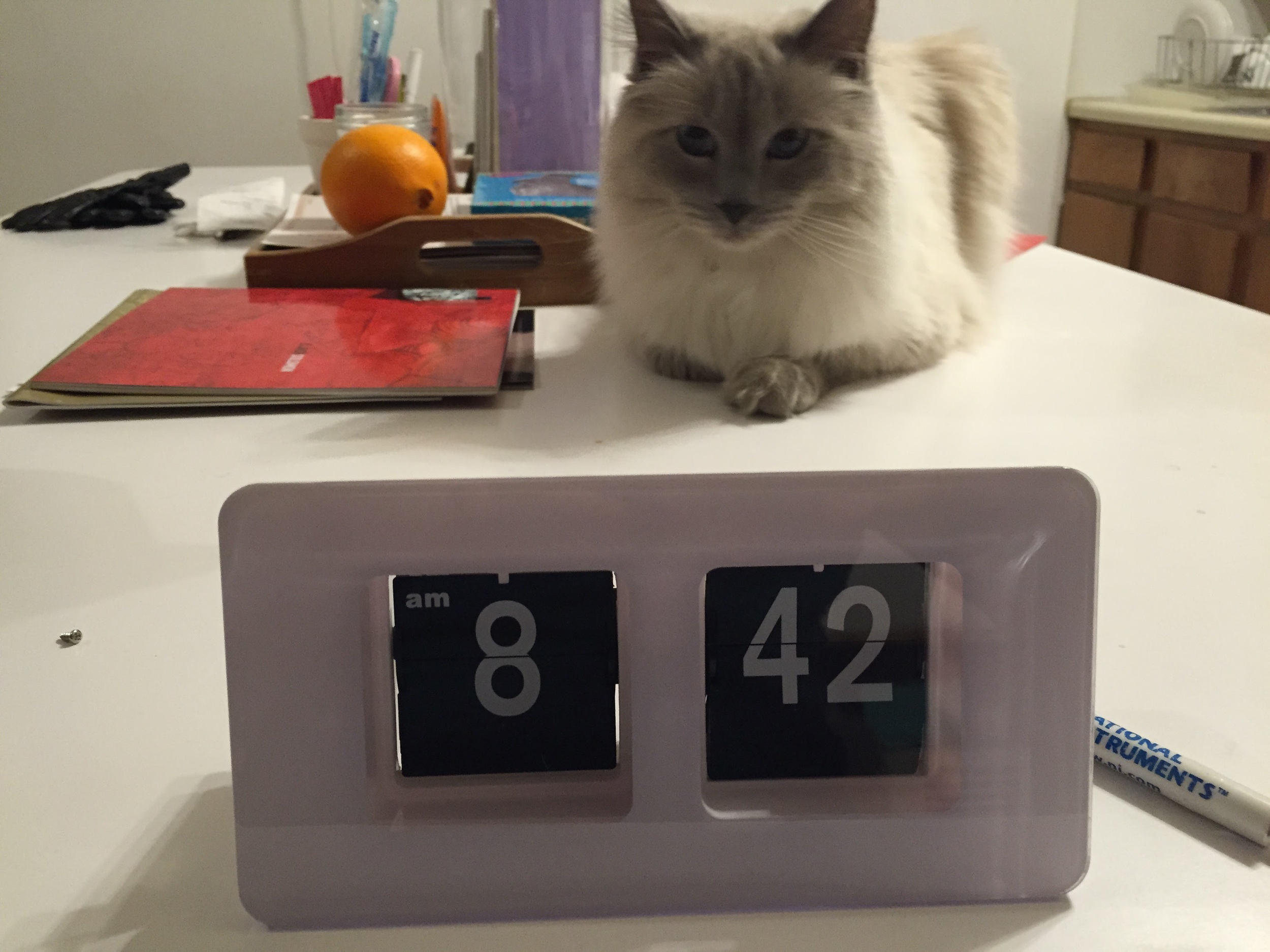 The front with rear casing removed. And my roommates cat.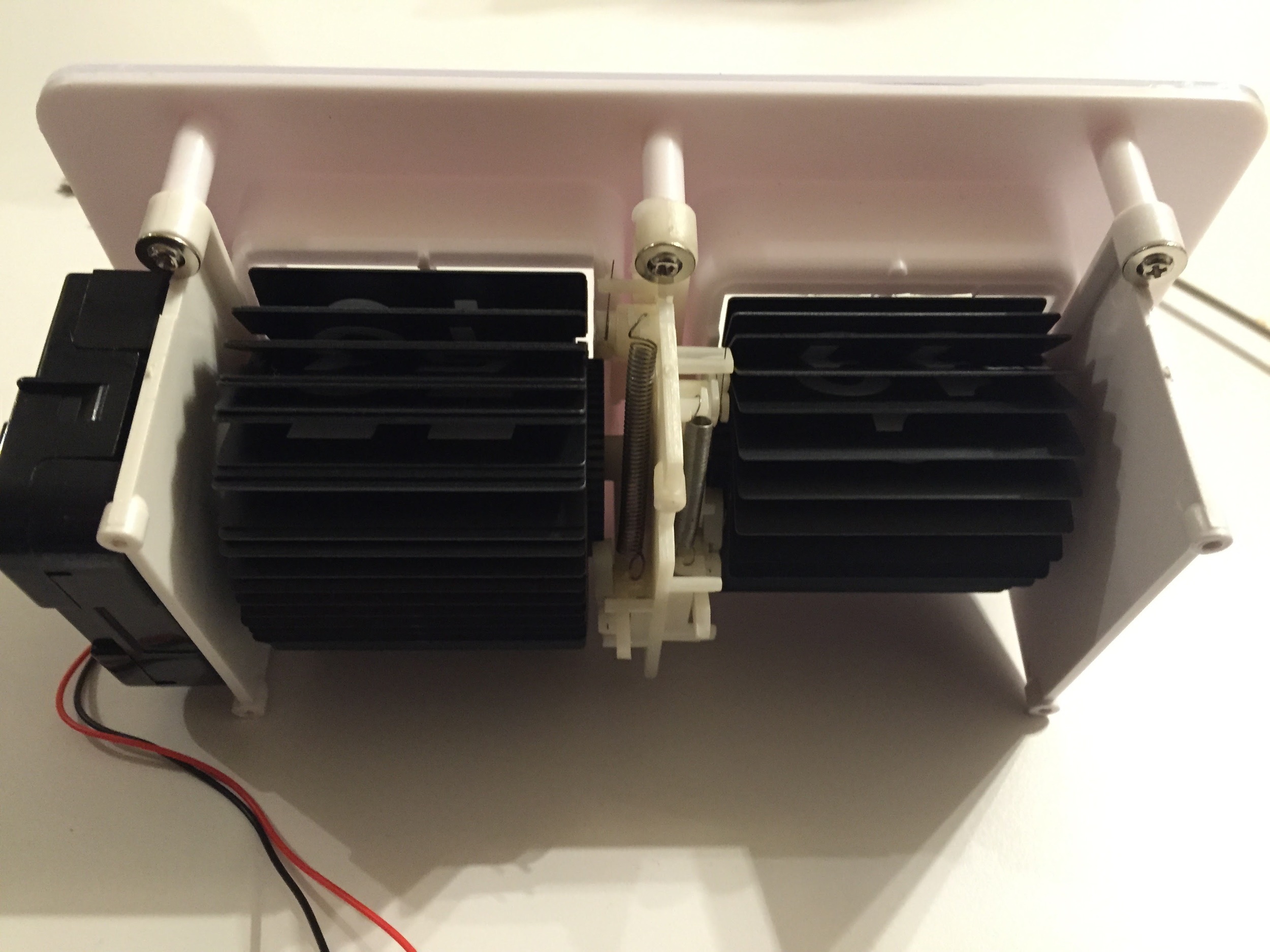 With the covering off you can really see the internals of the wheels and the small little motor.
One of the interesting parts are the two small levers that let you move the wheel (change the time) separately of each other. But if you make the minute wheel go from 59 -> 0 the hour wheel will cycle to the next number. The implication of this is that the motor only has to drive one wheel and the other is linked. I am planning on keeping something like this in my design.
Spring for the lever return as well as the cam housing for the hour wheel.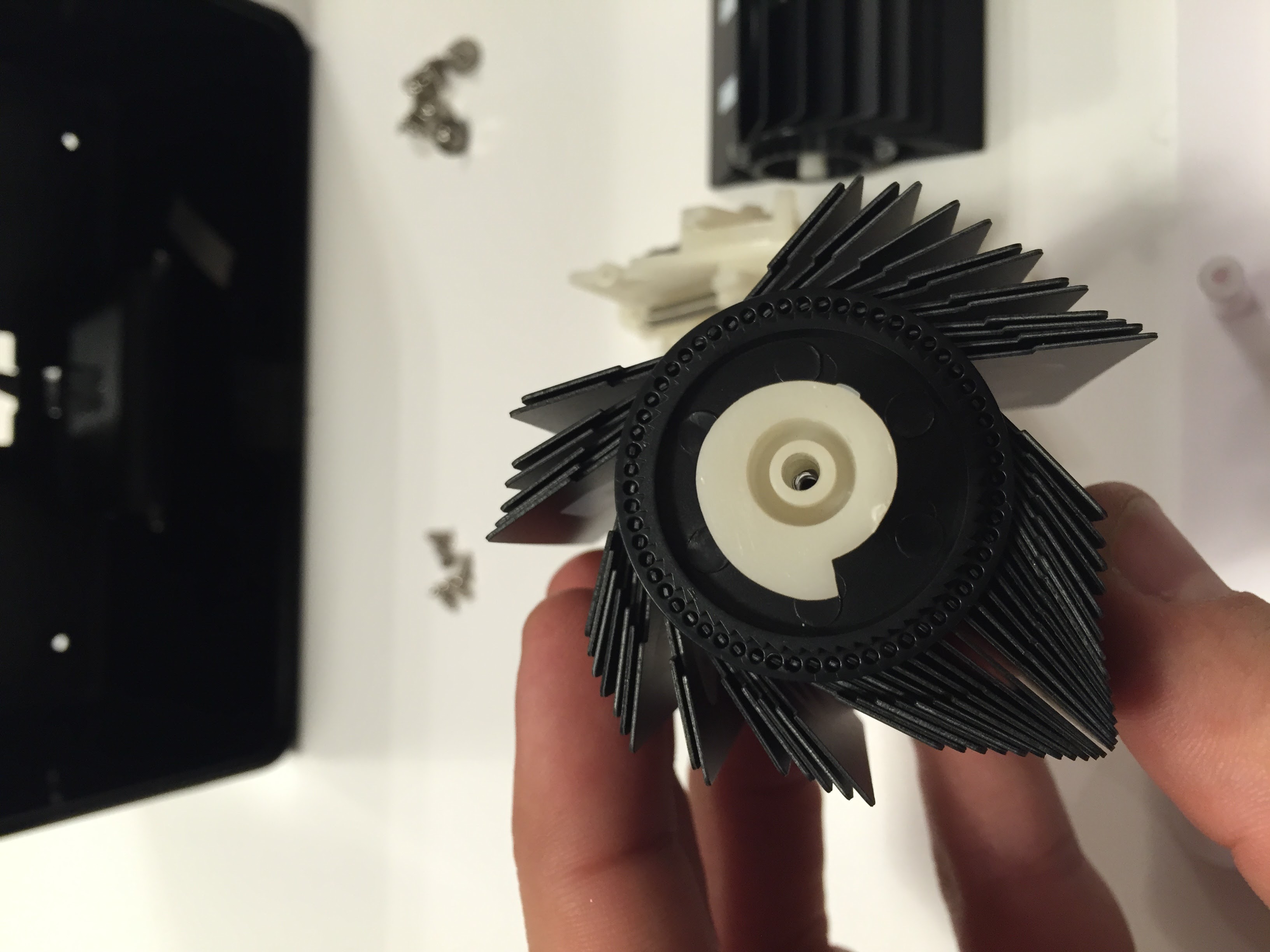 Something that I will need to consider during design is the spacing of the flaps. If I have hope of making a small module I will need to product the wheels with a very fine resolution to get all the holes I need. I'm planning the wheels to be alphanumeric - 36 flaps vs the 60 on the minute wheel - so there is hope.
The full disassembly. Might replace the DC motor with a stepper motor and make some kind of output device for text messages or something. Only can have 60 unread though. More thought needed on that one.